To Dionysos
by Hearthstone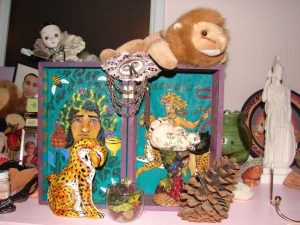 To wild-haired Dionysos I offer my praise,
son of Semele, who could not bear the brilliance
of father Zeus in all his pure magnificence,
beloved husband to your dear Ariadne.
Wine and all its pleasures are yours, Dionysos:
the intoxicating laughter among great friends,
the uninhibited dance of your devotees,
the soaring ecstasy as you join in the dance,
the blessed oblivion, the freedom from care,
the gift of transformation, of insight, of change.
O Dionysos, bringer of joy who reveals
all truths and secrets, I praise you and honor you.
Copyright © 2007, Hearthstone